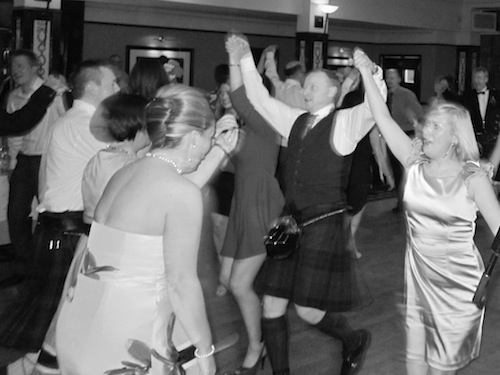 Everyone loves a good ceilidh...
...and it's what we do best.
Callanish started out as an original celtic touring band and over the years we have developed an extensive set of ceilidh dances.
Our Sound
Callanish have added a new twist to traditional celtic music and mixed in their own unique sound keeping it upbeat and fresh.
Ceilidh Band
You can have anything from a 3 piece to our standard 5 piece or even bigger.
Ceilidh Set
Our set allows for a whole evening of ceilidh dancing. You can check out all our dances by clicking here.
Caller
We are used to playing for people from all the world and always include an experienced caller to keep you right.
Ceilidh Dance Instructions
You can learn the dances before the event by downloading our Ceilidh Dance Instructions.
Callanish Abroad
We have had bookings from as far a field as Denmark, Syria, France and Germany. We always enjoy our travels abroad whether playing a Burns Supper for ex-pats in Nigeria or St Andrews night in New York. See our Overseas page.
Technical